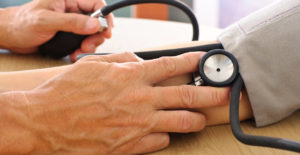 Do you regularly keep your doctor's appointments? If yes, then this is good because you know that you are getting the checkups you need in order to ensure that you are healthy. Yet, there are times when you may need urgent care Biloxi, MS.
You may need to visit us at On Call Medical Clinic when an urgent care situation occurs.. We do not require you to have an appointment prior to coming to our urgent care clinic. We can provide the type of health care that you need in this situation.
We believe that no one chooses to be sick so it may come at your most unguarded moments like when you are about to go on vacation or when your regular doctor's office is closed. Getting urgent care Biloxi, MS in situations prior to seeing your own doctor will help insure your health is improved until your doctor can determine what may need to be done next. Hopefully we can help you processed with your vacation plans or anything else you were doing prior to getting sick.
Why go to an Urgent Care Biloxi, MS Clinic versus the Emergency Room?
You may not be sure when the above situation occurs whether you should go to an urgent acre facility or the nearest emergency room. Basically, urgent care is a walk in clinic that usually treats minor cuts, abrasions, colds and flu for conditions that are easy to treat. If the condition is serious like if the condition requires surgery, this is the time when you should choose to go to the emergency room instead. Of course our pricing is more affordable than the emergency room. Also your health insurance coverage applies at urgent care facilities.
Our Clinic at OnCall Medical Clinic is a leader in our industry in the South Mississippi area. Dr. Aldridge is a skilled physician in many areas. We are located at 3091 Bienville Blvd in Ocean Springs, Ms. Our trained and friendly nursing staff is always ready to welcome you and help. Please call us at 228 818-5155 if you have questions prior to coming to our facility. We are available 7 days a week.