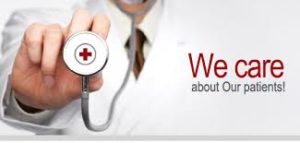 We know that there are times when you do not plan on being sick but you get sick anyway. For some types of illnesses, you simply need to take a few basic medications and you will start feeling better but there are times when you become ill and you need urgent care. Instead of going to the hospital, one great option is to try a walk in clinic. This will give the same type of care that you need provided that your illness or injury is not gravely serious.
We Are Always Open For You
Unlike some types of clinics that close at a certain time, our clinic, On Call Clinic, is available 24 hours a day. We are open every day of the week so it does not matter when you get sick. What matters is we at our walk in clinic are always willing to take you under our care so you will get the best help that you deserve. We can assure you that you will get prompt and reliable care depending on the your condition. We have different services available for you but if in case you need services other than what we can provide we can assist you in going to a hospital so you can get the services you need.
Why Are We The Best Option
We would like to let you know that we are not replacing your need for primary care but if in case primary care is not readily available and you need our services, we will be there for you. Our walk in clinic is always open and will welcome you with open arms. You can also rely on our professional team of medical experts that are equipped with knowledge and skills that you need depending on your condition. Visit our walk in clinic if you need to.