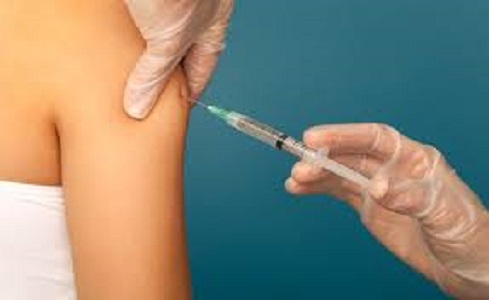 Many people question whether they should get a flu shot or not. Many will have an excuse why they shouldn't have the flu shot.
Well let's clear up those excuses
I don't want the shot because it will give me the Flu
This is not true. The flu shot or nasal spray cannot give you the flu. It takes a couple of weeks for the body to be protected from influenzas after receiving the vaccination. So, there is a possibility that you could contract the flu in that timeframe.
It doesn't really make a difference if I get the flu shot or not.
Again, this is not true. The Centers for Disease Control and Prevention estimates that vaccinations prevented 79,000 flu hospitalizations and 6.6 million flu-associated illnesses during the influenza season. Complications from the flu can be serious and result in hospitalization, and even death, for some patients. The best way to prevent the flu is to get vaccinated.
I am not a candidate for the flu vaccine
With rare exceptions, everyone 6 months and older should get the flu vaccine. Pregnant women, those younger than 5 or older than 65 and people with certain chronic medical conditions are at higher risk for flu-related complications.
I don't need the flu shot because I never get sick
Even if you don't get sick — or only experience mild illness when you are sick — others might not be as lucky. Infants, the elderly and people with multiple medical conditions or weakened immune systems may not be able to fight off Influenza as well as you do.
Getting vaccinated not only protects you, but also helps protect others who may not be able to fight off illness as well as you.
I heard the vaccine has side effects
Side effects of flu vaccination are generally mild. If you get the flu shot, you might feel achy or have redness or soreness where the shot was given. If you get the nasal spray vaccine, you could get a stuffy nose or throat irritation.
Talk with your doctor to find out which type of vaccine is right for you and make sure to let him or her know if you get any of these symptoms. Often, we can recommend supportive measures to help you through these.
But most potential side effects of the vaccine are nothing, compared to how bad you'd feel if you had to suffer through the actual flu.
We at On Call Medical Clinic hope that this information helped clear up your concerns about having a flu shot this season. If you are not feeling well or had a minor injury and your primary care doctor is not available please remember we are here 7 days a week to help. We have laboratory and x-ray capability at our office, so we can quickly diagnosis your medical issue. Please visit our website at www.oncallclinic.com to learn more about all the medical services we offer. If you have any questions please do not hesitate to call us at 228 818-5155 7 days a week.