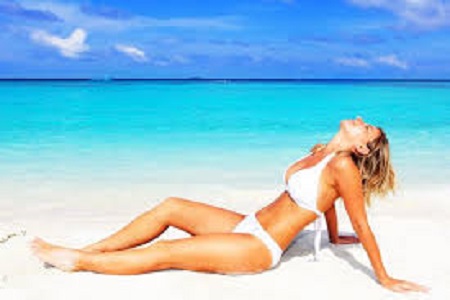 Spring is almost here. So how do you transition your skin care from Winter to Spring. We at On Call Skin Care would like to share some spring skin care tips that you may find helpful.
First you need to go through the skin care products you are currently using.
Ask yourself the following questions.
How long has this product been open? If you can't place a date to how long a product has been open, it is time to throw it away. Much like food, your skin care products will eventually expire, which can render them useless to your skin.
Will I use this in the Spring and Summer? You probably reach for heavier, more moisturizing products in the Fall/Winter months, and more lightweight, oil free options during Spring/Summer. If you aren't going to use those products after the weather changes, especially if you know the product will be expired by the time you'd like to use it again, resolve to throw it away once you are no longer using it. You may want to keep a few around in case the weather changes. You should hold onto one serum, one moisturizer, and one mask.
Do I really use this? If you will most likely not have a need for a product, throw it away. Take a look into your bag or drawer and really consider if you are using that product. If the answer is "no but I may need it if… it is time to get rid of it.
Next in the Spring it is time to reach for lighter products.
For Normal/Combo/Oily skin types, this will likely apply to you. However, if you are one that always has dry skin no matter what, then disregard this please. With warmer weather typically comes higher humidity levels, meaning your skin will require a lighter moisturizer. That is not to say you should stop moisturizing altogether. In fact, neglecting to moisturize your skin can result in excess oil production, so be sure to find a lightweight moisturizer that keeps your skin happy and balanced.
We at On Call Skin Care hope that this spring skin care information was helpful. We at On Call are not only your local urgent care facility, we also offer several skin care services to our new or current patients. Please visit our website at www.oncallskincare.com to learn about the skin care services we offer.