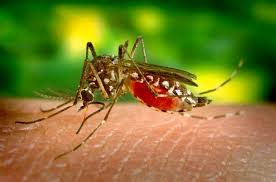 The hot damp summer has been a breeding ground for mosquitoes along the Gulf Coast. Mosquito bites can be a concern to you and your family. We at On Call Medical Clinic would like to share the most common illnesses associated with a mosquito bite for your information.
West Nile Virus
Most people who get West Nile virus don't have any symptoms. About 1 in 5 will have a fever and other flu-like symptoms. Feeling worn out could take months to go away completely. A few people get a more serious infection that causes brain swelling, or meningitis. There's a very small chance you could die.
People in 48 of the 50 U.S. states, Africa, Europe, the Middle East, and West and Central Asia have had West Nile.
Encephalitis
Mosquitoes can pass on viruses that cause inflammation around your brain and spinal cord. (The brain swelling with a serious West Nile infection is a kind of encephalitis.)
What type you could get depends on where you are:
LaCrosse — the 13 states east of the Mississippi River
St. Louis — throughout the U.S., especially Florida and Gulf of Mexico states
Eastern Equine — Atlantic, Gulf Coast, and Great Lakes states; the Caribbean; Central and South America
Western Equine — states west of the Mississippi River, areas of Canada and Mexico
Japanese — Asia and the Western Pacific
Zika Virus
First found in Africa in the 1940s, this virus has spread to South and Central America, Mexico, the Caribbean, Southeast Asia, and the Pacific Islands.
Most people don't know they have Zika. The symptoms are mild and usually run their course in less than a week. You may have a fever, joint or muscle pain, pinkeye, or a rash.
The virus has been linked to more serious problems: cases of Guillain-Barre syndrome and a birth defect called microcephaly.
If you have been bitten by mosquitoes and are feeling any of the symptoms mentioned above, we at On Call Medical Clinic are here 7 days a week to help. We have a complete on premise laboratory, which helps us quickly diagnosis your illness. Please call us at 228 818-5115, one of our medical staff is ready to answer your call and set up an appointment. You are also welcome to visit our website at www.oncallclinic.com  to review all the medical services we offer.