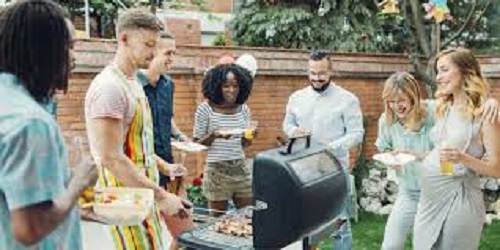 For most people, the warm Summer months means fun in the Sun. From trips to the beach, to lazy days by the pool, to hiking in the woods, and finally to grilling out in the evenings. But this fun can come to an abrupt halt due to a common summer illnesses.
Here are 5 common Summer Illnesses you need to watch out for:
Bug Bites – Insects like mosquitoes, ticks, chiggers, and spiders become more active during the hot summer months. Bites from these insects can cause illnesses and infections. Mosquitoes transmit viruses such as West Nile and the Zika virus as well as yellow fever. Ticks can transmit diseases like Lyme disease and Rocky Mountain spotted fever.
Recreational Water Illnesses- There are different types of bacteria that can be transmitted through water used for recreational purposes such as hot tubs, swimming pools, and lakes. These bacteria can cause infections. Some of the most common diseases transmitted through water are Giardia, Crypto, Norovirus, and E. Coli. Swimmers ear is caused by water trapped in the ear canal that grows bacteria, making this a painful situation.
Poison Ivy, Oak, and Sumac- When hiking, camping in the woods, or just working in your yard, your chances increase that you will coming in contact with one of these. People who are allergic to these poisonous plants experience a red, itchy, and uncomfortable rash.
Food Poisoning- The warm summer temperatures are a perfect environment for bacteria to grow and live on your foods. You need to be careful not to let your outdoor prepared foods have any less protection that the meals you cook indoors have. For example, keeping them refrigerated if needed prior to eating. Also, insure that you wash your hands as you would when preparing food in your kitchen.
Heat- related illnesses. Heat related illnesses occur when your body loses the ability to cool itself off typically due to prolonged exposure to hot temperatures.
We at On Call Medical Clinic are glad to share this information with you. We are here 7 days a week if summer illnesses occur and you need immediate help. Our trained medical staff is ready to help get you relief quickly so that you can continue to enjoy your Summer Fun.
Please call us at 228 818-5155 if we can help. Also, visit our website at www.oncallclinic.com to review all the services we offer.