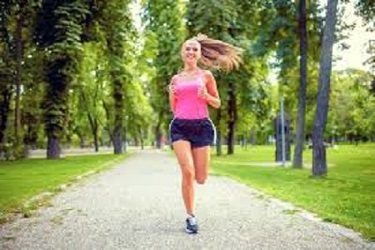 How Do I Improve My Metabolism?
There is some good news. Even though you may have inherited slow metabolism from your parents, research indicates that this can be changed. Dr. Gary Hunter PhD, at the University of Alabama at Birmingham, found that strength-training just a couple of times a week can reverse 50% of your slow metabolism that comes with age.
Here are some tips to help improve your metabolism.
Change your exercise regimen.
The next time you run, swim, or even walk, ramp up the intensity for 30-second intervals, returning to your normal speed afterward. Using this strategy will help you consume more oxygen and make your cell powerhouses, the mitochondria, work harder to burn energy, explains Mark Hyman, MD, an integrative and functional medicine specialist in private practice in Lenox, Massachusetts. "You increase the number of mitochondria and how efficiently they burn throughout the day," he explains. This way, you can exercise for less time than it takes to plod along at the same pace and still get great results.
Why does eating lots of fish rich in omega-3 fatty acids (salmon, herring, and tuna) help amp up metabolism? Omega-3s balance blood sugar and reduce inflammation, helping to regulate metabolism. They may also reduce resistance to the hormone leptin, which researchers have linked to how fast fat is burned.
Not only does muscle weigh more than fat, but it uses more energy, too. The average woman in her 30s who strength-trains 30 to 40 minutes twice a week for four months will increase her resting metabolism by 100 calories a day. That means you're resetting your thermostat to keep running at that rate even on the days when you don't make it to the gym, Hunter explains.
Green tea has long been heralded for its antioxidant polyphenols. But new evidence shows the active ingredient, catechin, may crank up metabolism. Researchers conducted a series of studies in dieters and found that those who went green lost more weight than those who didn't, suggesting that catechins may improve fat oxidation and thermogenesis, your body's production of energy, or heat, from digestion. But how much do you have to drink? According to one study, if you drink five eight-ounce cups of green tea a day, you can increase your energy expenditure by 90 calories a day.
We at On Call Medical Clinic hope you enjoyed these tips. They were from the health.com website that has even more tips. Remember if you have a minor injury or illness we are here for you 7 days a week. Flu season is bad this year, so drop by if you need a flu shot. Please visit our website at www.oncallclinic.com to review all our medical and skin care services we offer.