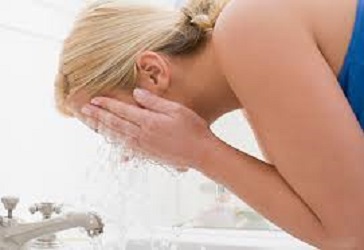 Winter is right around the corner and we all know that this time of the year can wreck havoc on our skin. Healthy skin care is essential to your overall health. We at On Call Skin Care Clinic would like to share some tips that will help you keep your skin healthy during this coming winter.
Cleansing Your Skin
 No matter which product you use, cleansing is a must-follow first step in skincare. This has to be followed through the year irrespective of the season. In winters, you can limit the number of times you wash your face from 3 times to 2 times. You can cleanse your face with cold milk and cotton ball to prevent excessive dryness.
Scrub, Exfoliation is important
Exfoliating your skin with a scrub is important regardless of the season. You may however want to reduce the number of times you scrub your face in the winter. A daily scrubbing might cause abrasion and turn your skin drier. Using a mild exfoliating scrub weekly will normally work best.
Toning to Tighten Your Skin
Always use a mild toner that suits your skin rather than one loaded with chemicals. A harsh toner could disturb your skin's PH levels. Toning will remove the post-cleansing residual dirt from your face.
Look for Essential Face Packs for the Winter
There are hundreds of ingredients in your kitchen which can help keep your facial skin soft and supple in the harsh cold season. Try some of these.
Avocado Face Packs
Banana Face Packs
Buttermilk Packs
Aloe Vera
 Stay Hydrated
 Drink plenty of water since it's essential to keep your body and skin hydrated in the dry weather. Be sure you always drink plenty of water for your overall health.
Shield Your Skin from the Sun
The harmful UVA and UVB rays that harm your skin still manage to sneak through the clouds. You should always wear a sun screen or block regardless of the season.
We at On Call Skin Care Clinic hope that you enjoyed this information. Please visit our website at www.oncallclinic.com to review all the skin care services we offer.