Juvederm
Juvederm is a family of injectable hyaluronic acid dermal fillers used to provide 9 months to one year of correction for moderate to severe facial wrinkles and folds, such as nasolabial folds (lines from the nose to the corners of the mouth). It is not indicated for use in lip augmentation.
Juvederm products are a smooth consistency gel, compared to some hyaluronic gel products that have a granular consistency. Juvederm products are developed using the Hylacross technology to allow a smoother, malleable gel. Hyaluronic acid is a naturally occurring sugar found in the body. Hyaluronic acid works by holding in water at the injection site and acting as a cushioning agent. It adds temporary volume and a smoother appearance to skin. Most patients need one treatment to achieve optimal results.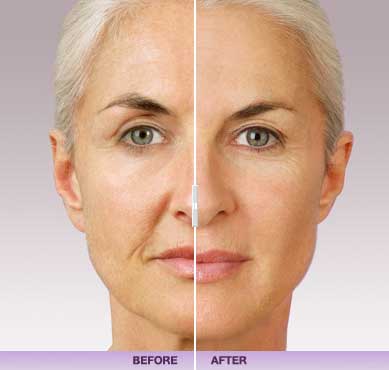 Some Juvederm XC products also contain the local anesthetic lidocaine for a more comfortable injection. Juvederm Ultra XC and Juvederm Ultra Plus XC both contain 0.3% preservative-free lidocaine and numb the treatment area within seconds. The Juvederm Ultra Plus products contain more highly cross-linked formulations for volumizing and correction of deeper folds and wrinkles.
Below are some safety tips that you need to be aware of before you decide on Juvederm treatments.
Important Safety Information
Contraindications: Juvederm injectable gel should not be used in patients who have severe allergies marked by a history of anaphylaxis or a history or presence of multiple severe allergies. Juvederm should not be used in patients with a history of allergies to Gram-positive bacterial proteins. Juvederm Ultra XC and Juvederm Ultra Plus XC should not be used in patients with a history of allergies to lidocaine.
Warnings: Juvederm injectable gel should not be injected into blood vessels. If there is an active inflammatory process or infection at specific injection sites, treatment should be deferred until the underlying process is controlled.
Precautions: Juvederm should only be administered under the supervision of a licensed health care practitioner.

• Patients should inform their physician if they are using substances that may prolong bleeding or bruising, such as aspirin, or ibuprofen, or naproxen.
• Inflammation may occur at the treatment site if laser treatment, chemical peeling, or any other dermal procedure is performed after Juvederm treatment.
• Use with caution in patients on immunosuppressive therapy due to the possibility of increased infection risk.
• Safety for use during pregnancy, in breast-feeding, or in patients under 18 years has not been established.
• Safety in patients with excessive scarring (e.g., hypertrophic scarring or keloid formation) and pigmentation disorders has not been studied.
Juvederm Side Effects: Most Juvederm side effects are mild in nature and short-lived, usually resolving in 7 days or less. The most common side effects include injections site reactions, such as:
• Redness
• Pain/tenderness
• Firmness
• Swelling
• Lumps/bumps
• Bruising
• Itching
• Discoloration
• Risk of infection
If continued redness or visible swelling lasts for more than a few days, notify your physician or call the Allergan Product Support line at 1-877-345-5372.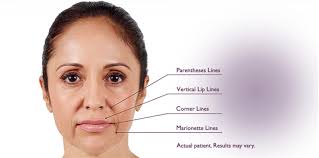 Patient Information
How painful are Juvederm injections?
There may be some discomfort during and after the injection. Juvederm is injected directly into the skin with a fine needle. Some Juvederm products contain the local anesthetic lidocaine to help lessen discomfort during injection, or the physician may choose to numb the site prior to injection. You should discuss these options with your physician prior to the procedure.
How long does the Juvederm correction last?
Correction with Juvederm is temporary. Re-injections may be needed, typically between 9 months and one year after the initial injection. Smaller injections (about half the amount) are needed for repeat procedures.
This is a treatment that we offer at On Call Skin Care, please call us at 228 818-5155, if we can supply you with additional information or set up an appointment to see if Juvederm is right for you.