Pain Management
Dr. Ed Aldridge, M.D. Anesthesiologist
OnCall Medical Clinic Of Ocean Springs also specializes in pain management. Regardless of your pain threshold, if you are experiencing pain or are uncomfortable, do not hesitate to contact us. We treat the following:
Headaches
Neck Pain/Whiplash
Back Pain Before and After Surgery
Musculoskeletal Pain
Herniated Disk Disease
Radiculopathies
Post-Herpetic Neuralgia/Herpes Zoster
Fibromyalgia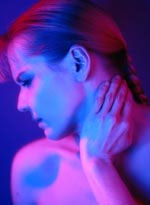 OnCall Medical Clinic Of Ocean Springs offers diagnostic and therapeutic modalities which include:
Epidural Blocks
Facet Blocks
Nerve Blocks
Trigger Point Injection
Electro Acupuncture
Botox Injection
Physical/Massage Therapy
Medications
Please call us to learn more about our pain management services, because life does not have to hurt!